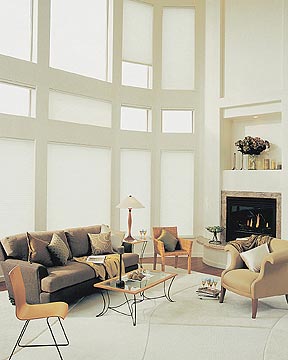 Our ever-popular, battery operated remote control system now is available with a timer, which means you can program your blinds to stop anywhere between the open and closed positions, any time during the day or night!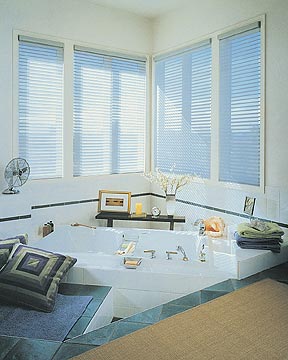 The PowerRise system completely eliminates lift cords, removing the temptation for kids to reach out and grab them. There's also a built-in safety stop that automatically halts the shade if anything enters its path.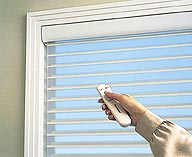 PowerRiseŽ is available on DuetteŽ honeycomb shades, SilhouetteŽ window shadings and our BrillianceŽ pleated shades.