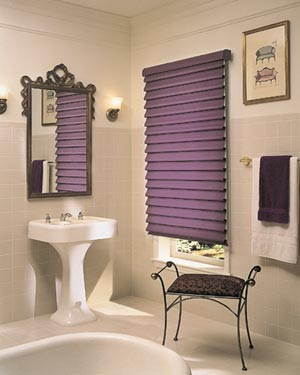 Vignette shadings are available in a range of colors, from subdued classics to vibrant, contemporary hues. And each shading comes complete with a neutral fabric backing for a uniform exterior appearance.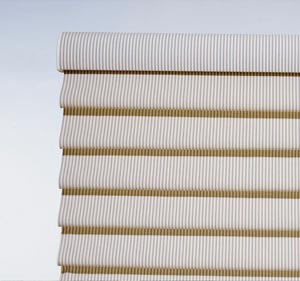 The fabrics of Vignette shadings are specially woven to hold their shape and style indefinitely, and the textures and feel of the fabrics create a most sophisticated look, as rich looking as custom drapery.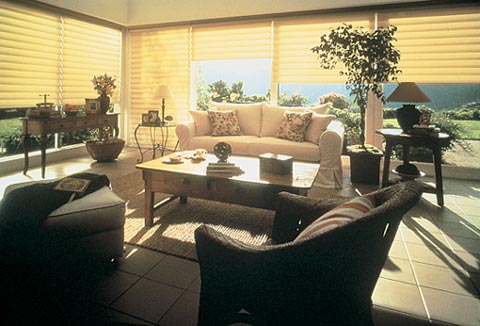 Vignette® window shadings are as soft and elegant as a drapery, yet as practical as a shade. The specially woven fabric forms gently contoured folds that are concealed in the color-coordinated headrail when the shading is raised. This photograph features a wall of windows in this mountain retreat, covered with an impressive display of Vignette window shadings that block the glare of the sun while allowing a softly diffused light to enter the room.